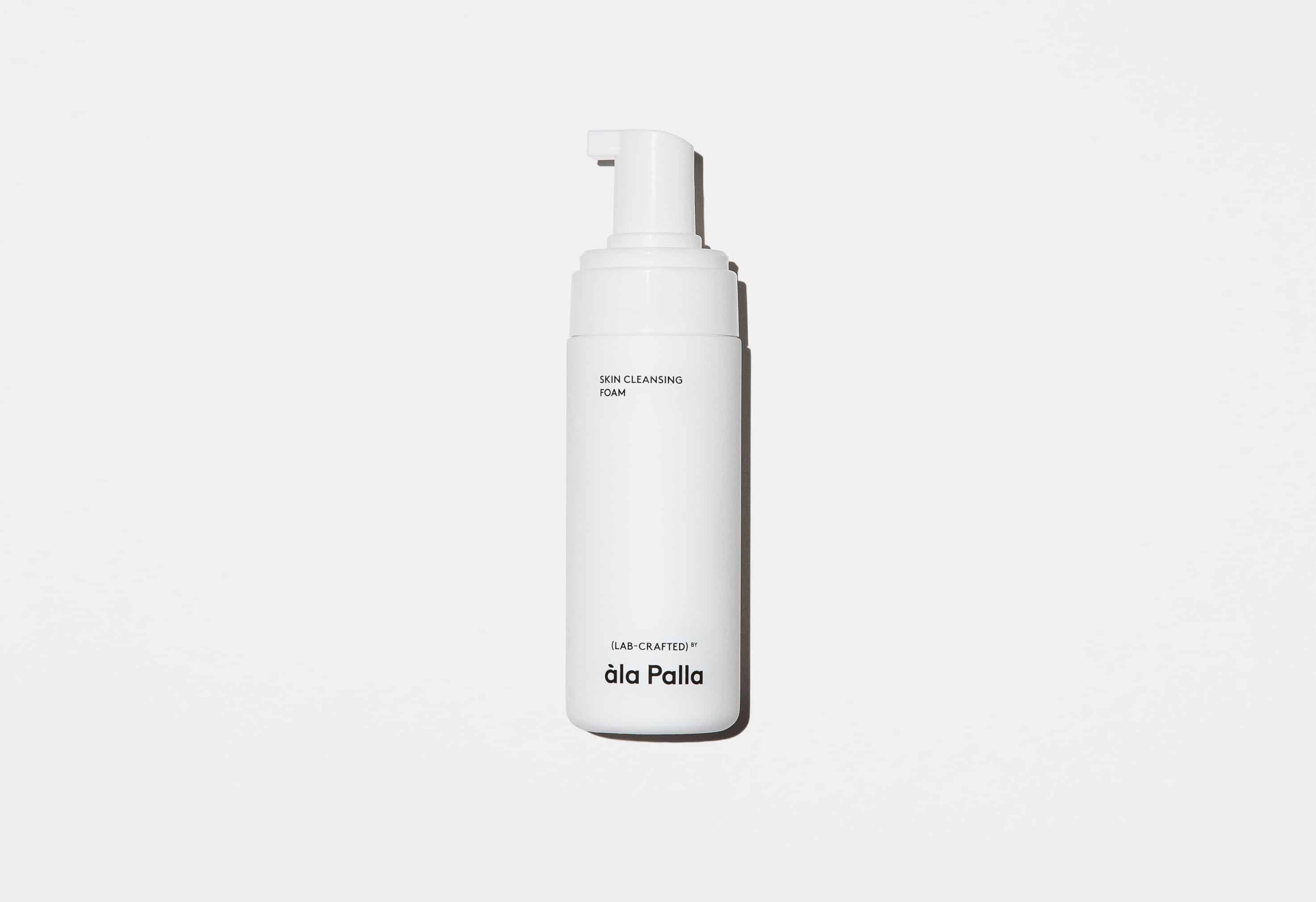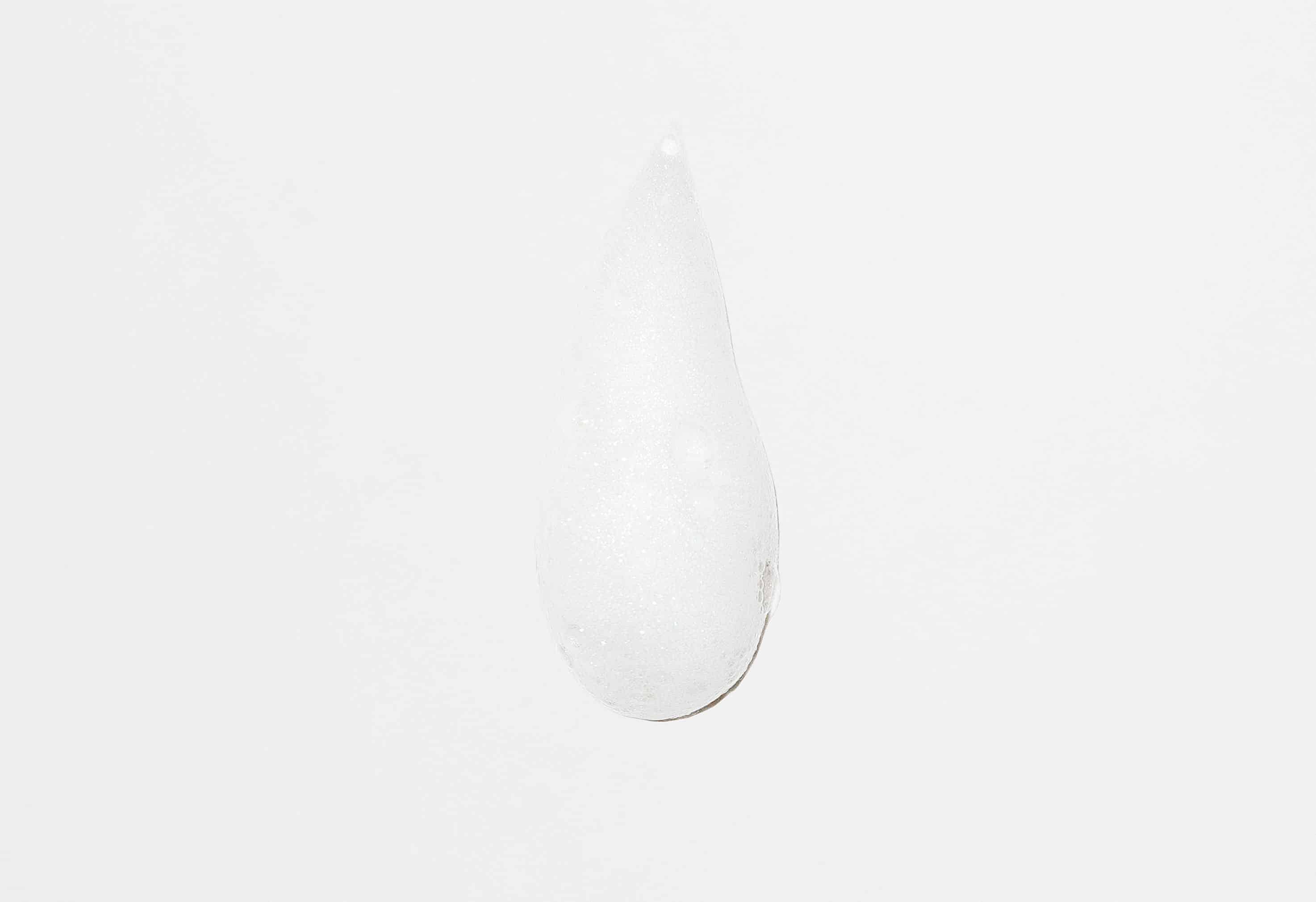 Skin Cleansing Foam
Cleansing foam to remove make-up and impurities from all types of skin. It contains panthenol and a green tea extract combined with natural patented ingredients. PhytoSolve® A (a registered trademark of the Lipoid company) is a special form of vitamin A with regenerating and anti-wrinkle effects. This form of active ingredient enables delivering vitamin A to deeper skin layers. It acts on a cellular level and stimulates production of new skin cells. Dermosoft® Decalact Sebum, a combination of natural active ingredients, helps remove impurities from the skin without affecting the natural acidic skin barrier. It controls sebum production, reduces skin redness, contracts enlarged pores and prevents bacterial proliferation. The two substances have a strong antimicrobial effect at the concentration used.
All types of skin
Daily routine
Aqua, Glycerin, Caprylyl/Capryl Glucoside, Polyglyceryl-3 Caprate, Panthenol, Camellia Sinensis Extract, Retinyl Palmitate, Caprylic/Capric Triglyceride, Tocopherol, Serenoa Serrulata Fruit Extract, Juniperus Communis Fruit Extract, Sodium Cocoyl Glutamate, Glyceryl Caprylate, Polyglyceryl-6 Oleate, Sodium Surfactin, Caprylhydroxamic Acid, Sodium Caproyl/Lauroyl Lactylate, Polyglyceryl-10 Laurate, Potassium Sorbate, Sodium Benzoate, Citric Acid, Lecithin, Acacia Senegal Gum, Xanthan Gum, Lactic Acid, Parfum
Panthenol – is derived from pantothenic acid. This ingredient is naturally found in plants and is a form of vitamin B5. It has anti-inflammatory, antibacterial and calming effects. It improves skin hydration (softens the skin, leaves it smooth and restores its natural balance), reduces skin itching and accelerates healing of epidermal wounds (burns, insect bites). It is also used in medicines designed to treat acne and skin blemishes.
Dermosoft® Decalact Sebum – a mixture of natural active ingredients to actively treat skin imperfections caused by multiple related factors, such as excessive sebum production, enlarged skin pores, bacterial proliferation, comedo-nes or redness of the skin. It helps remove impurities from the skin without affecting the acidic skin barrier.
PhytoSolve® A (a registered trademark of the Lipoid company) – this form of vitamin A used in our formula penet-rates deeply to act on the deeper layers of skin. Vitamin A improves the look of dry and damaged skin, restores elasticity and firmness and reduces peeling. It has regenerative and anti-aging effects and helps prevent formation of wrinkles. It regenerates elastin and collagen and accelerates their production. The substance prevents the appearance of aging skin and formation of fine wrinkles. It acts at a cellular level and helps create new healthy skin cells.
Green tea – also commonly known as tea plant (Camellia sinensis) is a perennial shrub, usually five to eight meters high. It has flowers of various colours, from white and pink, through to red and yellow. Originally from Asia, it is also extremely popular in France and the European part of the Mediterranean. It is rich in phenols, group A, B and E vitamins, and mineral substances. It is unique for its antioxidant properties, contributes to the stimulation of skin cell restoration, facilitates healing and is good against skin infections.
Apply daily in the morning and evening. Moisten your face and apply the foam by massaging it into the skin by circular motions. Rinse by warm water and apply your skincare products as usual. We recommend using a tonic, serum and ála Palla cream afterwards.
Result:
Perfectly removed make-up, clean and fresh skin ready for further care.
Hygienic packaging and application of àla Palla products:
We hygienically fill the products into inert containers and immediately install applicators to minimize the access of additional air. Press few times before first use.
Store in a dry, cool and dark place to maintain quality. If necessary, clean and dry the applicator.
Upozornenie: Avoid direct contact with eyes and mucous membranes. Keep away from children. Discontinue use if irritation oc-curs!
Trvanlivosť: Two years from the production date indicated on the packaging.
Cleanses
Controls sebum production
Regenerates
Provides fresh look
Acts as an antioxidant
Hydrates
customers FAVORITE NATURAL
BEAUTY PRODUCTS
SKINCARE BESTSELLERS