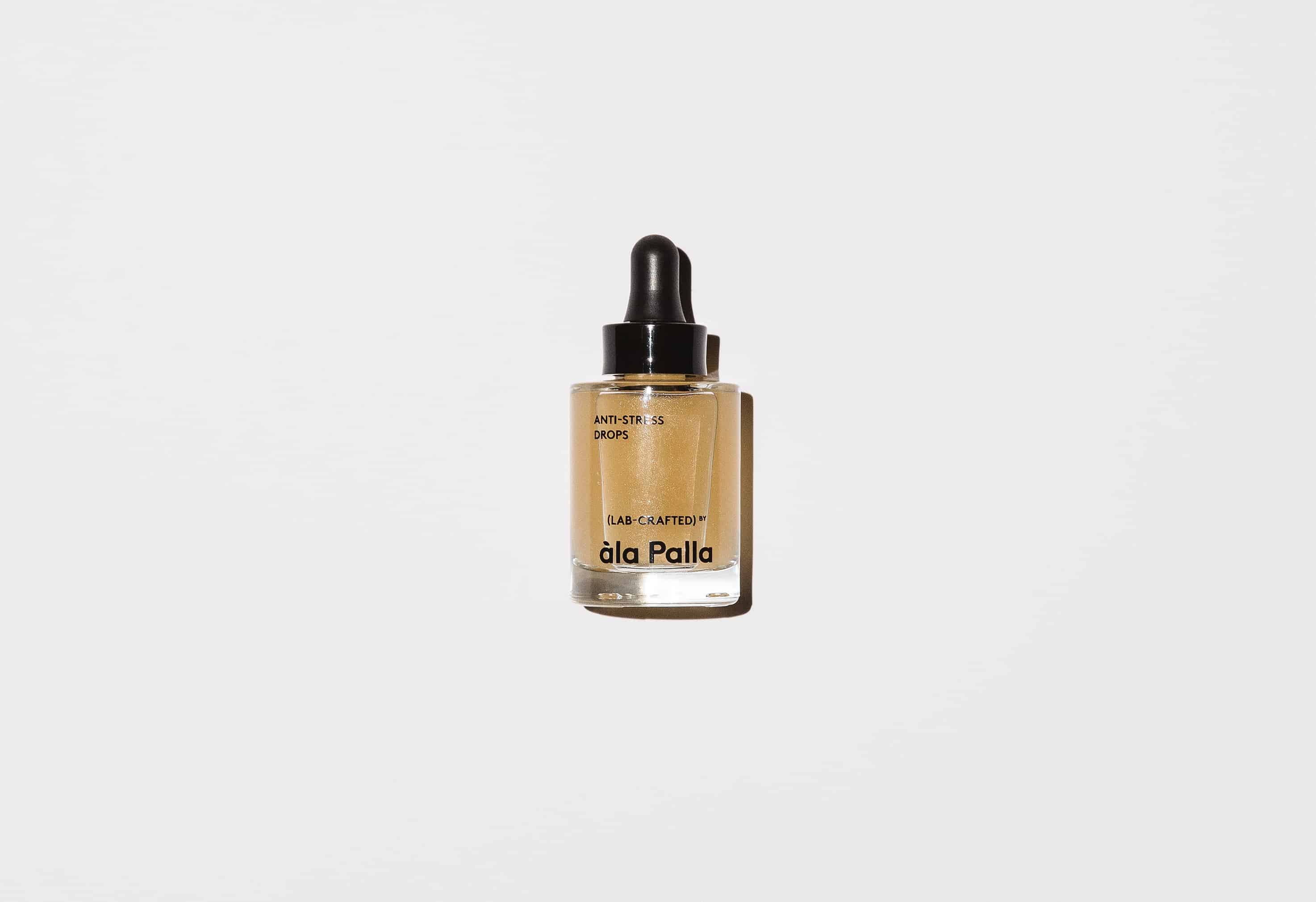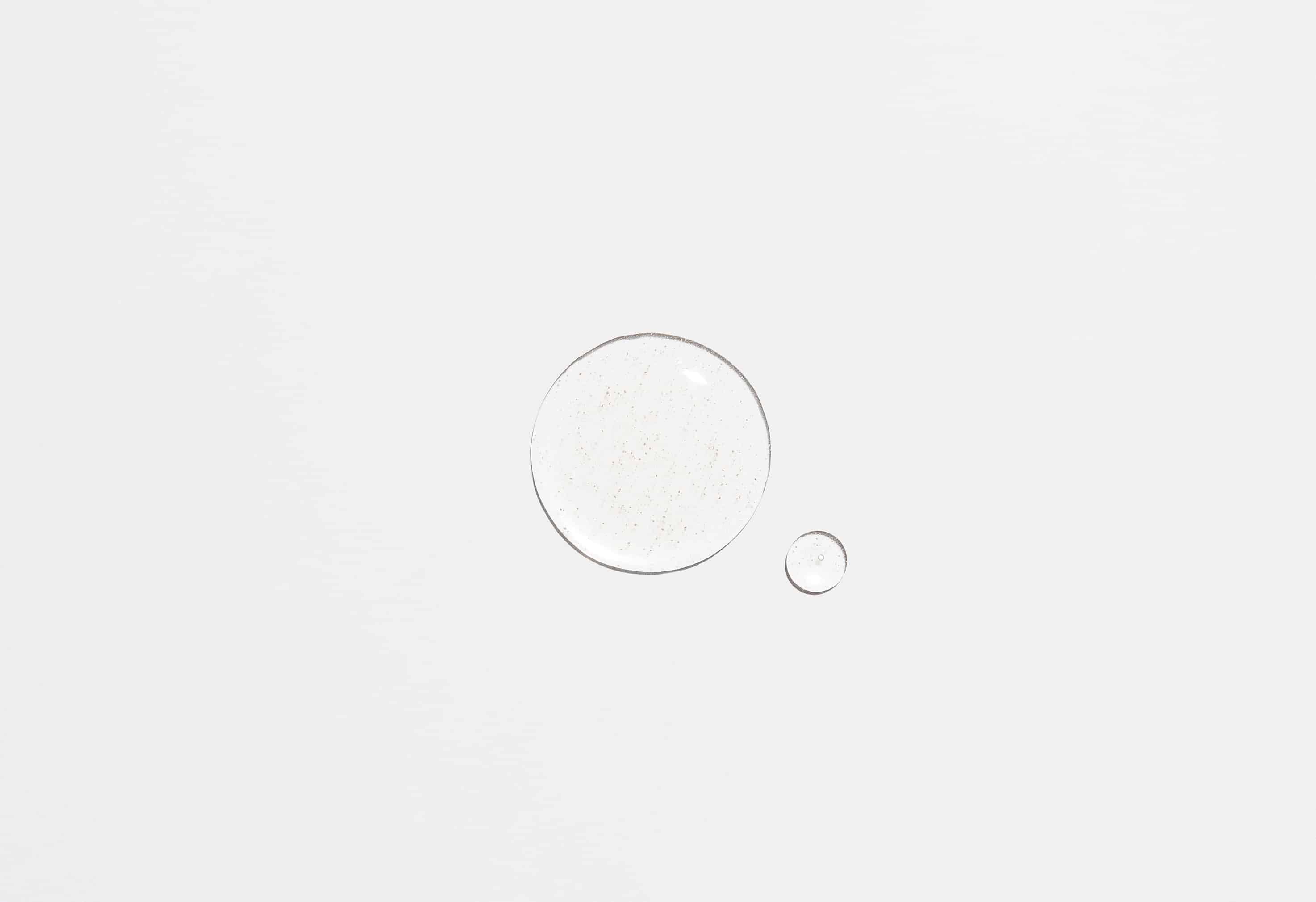 Anti-stress Drops
Anti-stress gel drops for face, neck and décolleté. The gel drops contain patented active ingredient IceAwake™, green tea extract, aloe vera, Peruvian maca and caffeine. Patented active ingredient IceAwake™, developed specifically for tired skin, rejuvenises and brightens up the skin marked by a hectic lifestyle (lack of sleep, sleepless nights, harmful effects of external environment). This active ingredient stimulates energy production in skin cells, caffeine and maca increase blood microcirculation in the skin to rejuvenise and make it visibly brighter. Caffeine is even capable of reducing a "puffy" look after a sleepless night. Green tea and aloe vera contain vitamins and minerals that protect the skin against negative external effects, green tea is also known for its strong antioxidant effects. These active ingredients nourish, hydrate and restore the fresh look of the skin.
All skin types
Skin tired by a hectic lifestyle
Aqua, Aloe Barbadensis Leaf Juice, Maltodextrin, Caffeine, Leuconostoc/Radish Root Ferment Filtrate, Xanthan Gum, Arginine, Glycerin, Camellia Sinensis Extract, Succinic Acid, Lepidium Meyenii Root Powder, Sorbitan Caprylate, Propanediol, Benzoic Acid, Potassium Sorbate, Sodium Benzoate, Lactic Acid, Parfum
IceAwake™

– this patented active ingredient has been developed to help the skin tired out by the lack of sleep. IceAwake™ is based on an extract derived from gram-negative bacteria lodobacter spp. isolated from the soil on a Swiss glacier. The bacteria were discovered during an expedition to a Valais glacier where researchers isolated the microbial content of the soil and revived this extremophilic bacteria. Driven by the climate change, glaciers have been shrinking in the past decades, allowing scientists to explore and research the soil underneath. IceAwake™ rejuvenises the skin looking weary due to a hectic lifestyle, including the lack of sleep. Clinical studies carried out on volunteers have proved that this substance contributes to an improved skin glow

and

reduced wrinkle depth, hence to the rejuvenation of the skin, as well. The skin is fresher and healthier in appearance after application. It simulates energy production in the skin and reduces its stress. Two clinical studies involving IceAwake™ have demonstrated a rejuvenated look of the skin: increased glow, reduced wrinkle depth and revived skin already after 14 days of regular application of a preparation containing this active ingredient.

Green tea

– also commonly known as tea plant (Camellia sinensis) is a perennial shrub, usually five to eight meters high. It has flowers of various colours, from white and pink, through red to yellow. Originally from Asia, it is also very popular in France and the Mediterranean. It is rich in phenols, group A, B and E vitamins, and mineral substances. It is unique for its antioxidant properties, contributes to the stimulation of skin cell restoration, facilitates healing and is good against skin infections.

Caffeine –

an alkaloid found in coffee beans and tea leaves is used by the cosmetic industry for its ability to penetrate deeper skin layers. It has a lipolytic effect (prevents fat storage) and strong antioxidant properties, and increases blood microcirculation, making the skin look fresher and healthier. Coffee is considered a pick-me-up and restores skin glow. Caffeine also has anti-inflammatory effects and is known to reduce puffiness after a sleepless night.

Maca

– extract from the root of Lepidium meyenii, also known as maca or Peruvian ginseng, is used as a dietary supplement, as well as in cosmetic products. It is one of the very rare tubers that can survive under extreme conditions and grows at high altitudes of Andean plateaus of central Peru. It helps improve the skin's appearance and health by stimulating blood microcirculation. Maca improves skin firmness and is rich in vitamins, minerals and trace elements.

Aloe vera

– 100% natural, obtained from the native aloe juice exclusively from the fresh pulp of leaves to preserve all active ingredients of the plant. Originally from Mexico, aloe is rich in vitamins (A, B1, B2, B3, B6, B9, B12, C, E) and minerals (calcium, phosphorus, potassium, iron, sodium, chlorine, manganese, magnesium, copper, chromium, zinc). Aloe contains sugars that can retain large amounts of water (hydrating effect), make the skin smooth and elastic and reduce wrinkles. It also has regenerating effects (triggers regeneration of cells) and can penetrate even into the deepest layers of the skin. It protects the skin against harmful effects and normalises the cell production cycle. Aloe protects, rejuvenates, nourishes and hydrates the skin.
Shake well before use. Apply daily, morning and evening, a few drops on face, neck and décolleté as necessary. Once absorbed, apply a cream.
Result:
The skin is visibly brighter, relaxed and fresh in appearance after application. A long-term use reduces the depth of wrinkles, increases skin glow and invigorates the skin after sleepless nights.
Warning: Avoid direct contact with eyes and mucous membranes. Keep away from children. Discontinue use if irritation occurs!
Shelf-life: One year from the production date indicated on the packaging. Best used within six months of opening.
Glowing skin
Reenergised skin
Refreshed look
Revitalising
customers FAVORITE NATURAL
BEAUTY PRODUCTS
SKINCARE BESTSELLERS