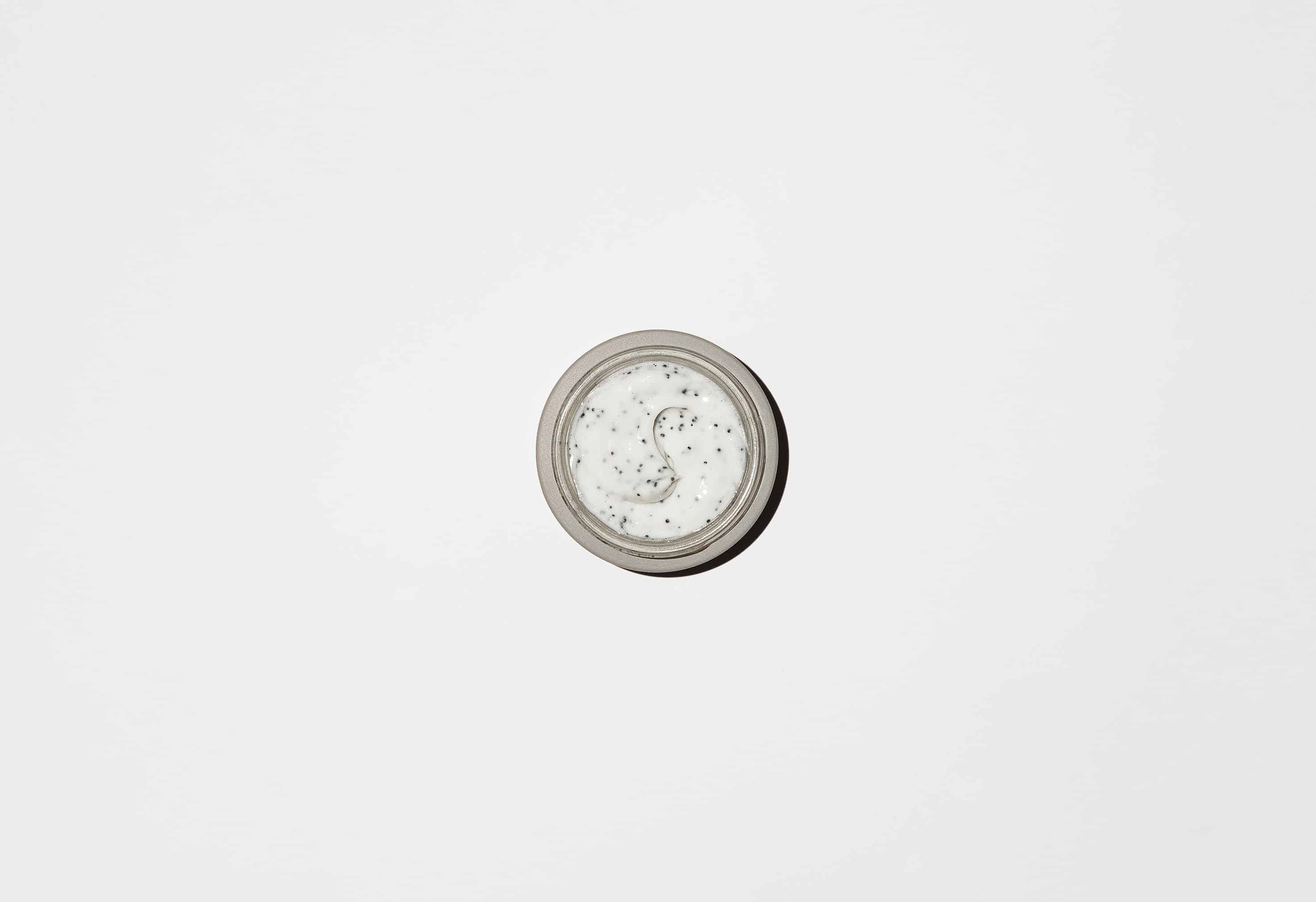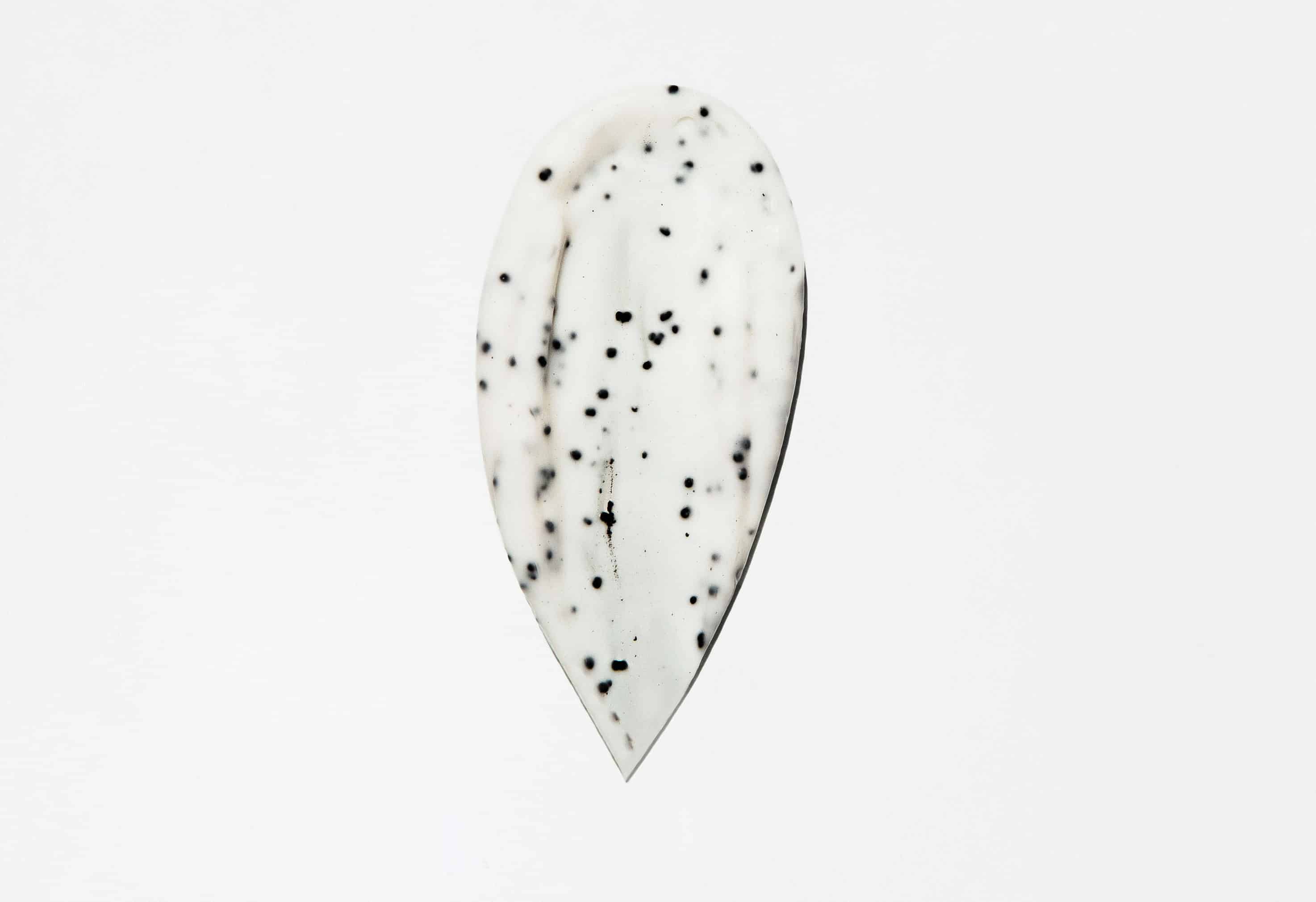 Detoxifying Face Mask
The blend of extracts from medicinal plants and microcapsules LipobeadTM Detox with activated carbon has anti-acne and anti-inflammatory effects and reduces sebum production. The mask is enhanced with Detoxondria, an extract of Rhodella violacea, which detoxifies cells, restores their functionality, reduces the appearance of dark circles under the eyes and increases freshness of the skin.
Problematic skin
All skin types regardless of age
Women and men
Aqua, Caprylic/Capric Triglyceride, Isopropyl Myristate, Glycerin, Cetearyl Alcohol, Methyl Glucose Sesquistearate, Glyceryl Stearate, Glyceryl Stearate, Schizandra Chinensis Fruit Extract, Rheum Palmatum Root Extract, Coptis Chinensis Root Extract, Scutellaria Baicalensis Root Extract, Charcoal Powder, Mannitol, Cellulose, CI 77499, Hydroxypropyl Methylcellulose, Maris Sal, Hydrolyzed Rhodophyceae, Lonicera Caprifolium Flower Extract, Lonicera Japonica Flower Extract, Phenethyl Alcohol, Phenoxyethanol, Ethylhexylglycerin, Parfum, Citric Acid
Detoxondria – extracted from red algae Rhodella, this active ingredient acts at the cellular level to help remove non-functional mitochondria and activate waste recycling to detoxify cells and restore their full functionality. It reduces the wrinkled appearance of the face, dark lines, shadows and circles under the eyes. It boosts the brightness and freshness of the skin and has a rejuvenating effect on aging cells. Detoxondria improves tissue oxygenation and reduces the skin's sensitivity to fatigue so that the skin can recover its natural brightness.
LipobeadTM Detox Detox with activated charcoal – activated charcoal microcapsules prepared by patented technology for effective detox. The skin is exposed daily to impurities, heavy metals and other environmental toxins which accumulate in the sebum. If not removed regularly, they can cause inflammation, discolouration or premature aging of the skin. Effective activated charcoal helps absorb and neutralize not only these risk factors but also excess sebum, keeping the skin clean and radiant. LipobeadTM is coated with vegetable cellulose and contains activated charcoal and other active ingredients. Charcoal porosity is increased greatly by oxygen, so each gram has an absorption surface for detoxification of up to 890 m². LipobeadTM is extremely attractive in texture, effect and appearance. As the gel is spread, discolouration indicates a dust-free release and activation of the LipobeadTM content on the skin.
Schisandra chinensis – also known as the "Five Flavour Berry", is a top medicinal plant due to its biologically active components. It stimulates central nervous system and blood circulation and improves blood balance. It is a strong natural antioxidant rich in AHAs. Its extracts have considerable tonic (stimulating), adaptogenic, astringent and soothing effects on the skin.
Apply the mask to a cleansed face, neck and décolleté and keep spreading until the activated charcoal microcapsules dissolve and the mask becomes grey-black. After 20 minutes, gently remove the residues with a cotton pad, or rinse with water. Apply the mask 1–2 times a week, or as needed.
Result:
Skin becomes visibly more radiant – the skin is radiant and appears fresh after application. Detoxified and cleansed skin. When used regularly, it rejuvenates cells and visibly reduces the signs of fatigue.
Application and dosage:
Our products come in glass containers covered by a plastic lid to prevent oxidation. The plastic lid with a seal prevents the air from entering before first opening. After opening, we recommend using a clean cosmetic applicator, or you may apply the cream directly with your fingers, but this poses the greatest risk of contamination.


Store in a dry, cool and dark place to maintain quality.
Warning: Avoid direct contact with eyes and mucous membranes. Keep away from children. Discontinue use if irritation occurs!
Shelf-life: Two years from the production date indicated on the packaging. Best used within six months of opening.
Detoxification
Oxygenation
Tired skin
Antipollution
Cleansing
customers FAVORITE NATURAL
BEAUTY PRODUCTS
SKINCARE BESTSELLERS