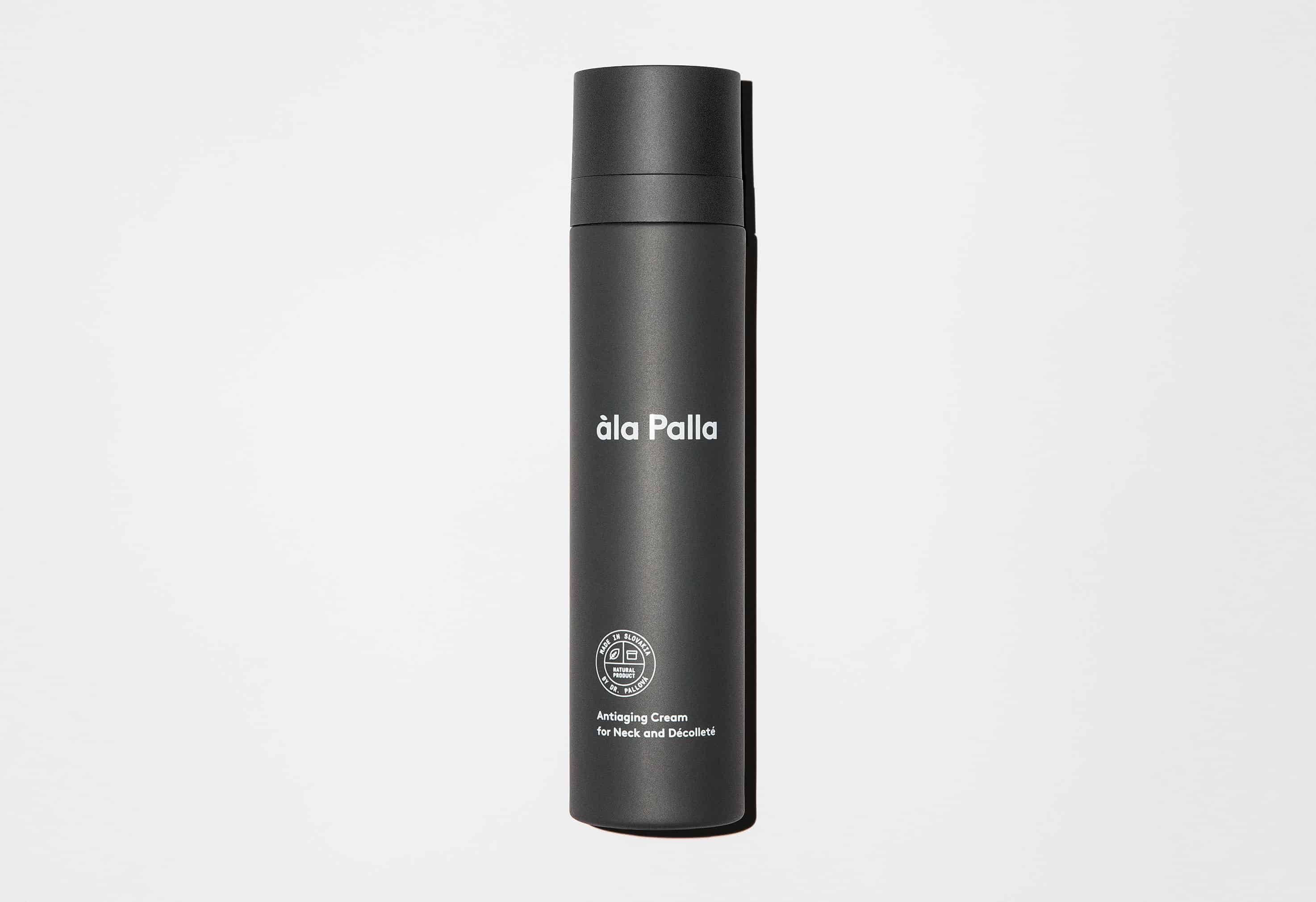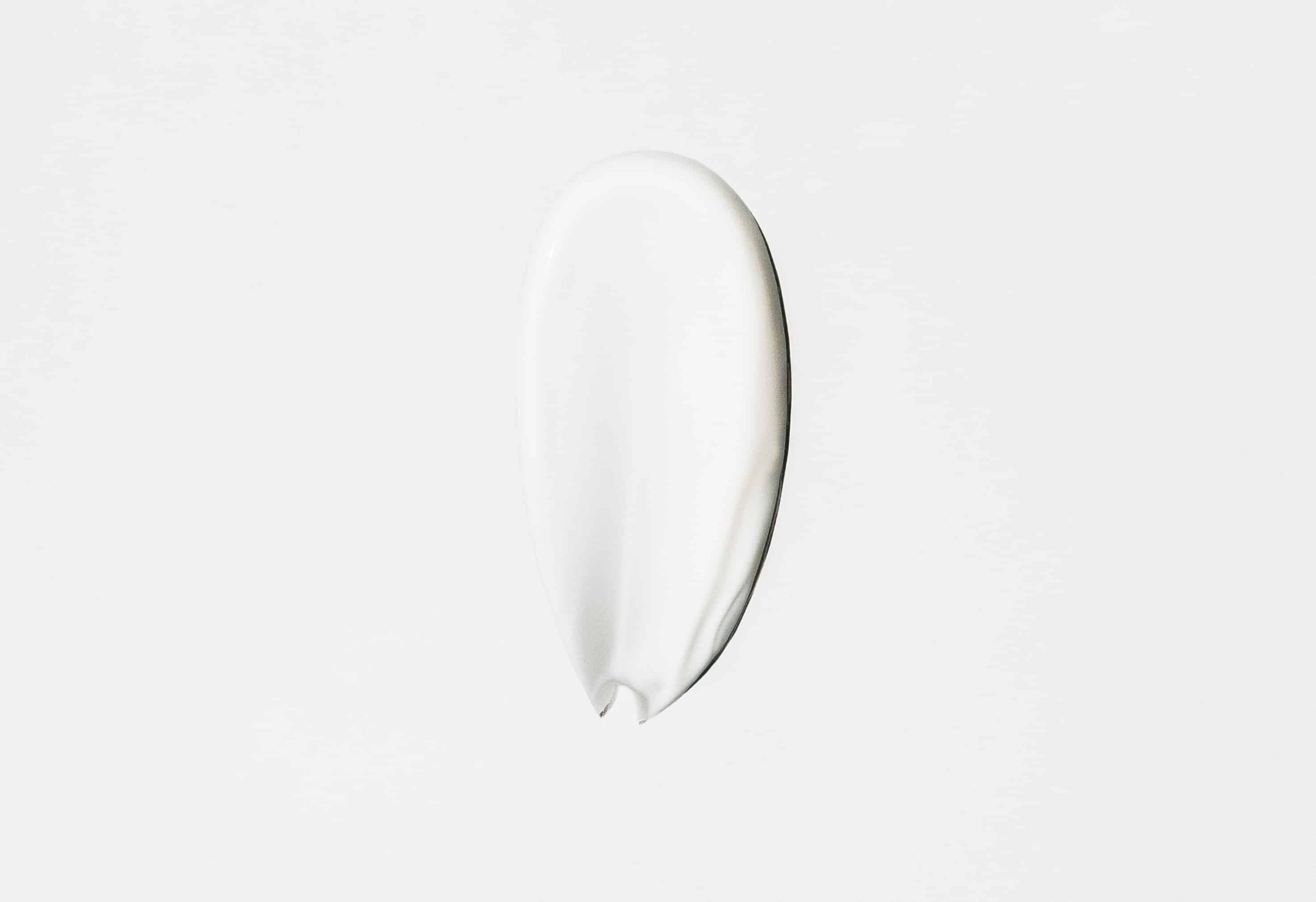 Antiaging Cream for Neck and Décolleté
Patented ingredients Italine® G, containing Arabic coffee oil and grape extract, and Akosky® Apium, containing a celery stem cell extract, together with hemp oil, Aloe vera extracts, ginseng, calendula, several vitamins and Lactil® hydration complex improve collagen production, hydration, elasticity and firmness of the skin.
Mature skin
Dehydrated skin
Skin prone to fat accumulation in the neck area
All skin types
Aqua, Caprylic/Capric Triglyceride, Isopropyl Myristate, Coco-Caprylate/Caprate, Glycerin, Cannabis Sativa Seed Oil, Panthenol, Polyglyceryl-4 Diisostearate/ Polyhydroxystearate/Sebacate, Polyglyceryl-3 Oleate, Diisostearoyl Polyglyceryl-3 Dimer Dilinoleate, Coffea Arabica Seed Oil, Vitis Vinifera Fruit Extract, Tocopheryl Acetate, Maris Sal, Panax Ginseng Root Extract, Aloe Barbadensis Leaf Extract, Calendula Officinalis Flower Extract, Silica, Sodium Lactate, Sodium PCA, Glycine, Fructose, Urea, Niacinamide, Inositol, Sodium Benzoate, Lactic Acid, Ascorbyl Palmitate, Lonicera Caprifolium Flower Extract, Lonicera Japonica Flower Extract, Carbon Dioxide, Sorbitan Caprylate, Propanediol, Benzoic Acid, Parfum, Citric Acid
Akosky® Apium – contains celery cells. It stimulates collagen production and has beneficial effects on tissue regeneration and remodelling – remodelling scars or white scars, the so-called stretch marks.
Italine® G – a combination of substances acting against cellulite, with a slimming effect inspired by the synergy of sensuality and aroma of natural oil from roasted coffee beans and lipophilic extract of Vitis Vinifera grapes. It helps reduce cellulite and improves body contours. It improves skin microcirculation, reduces water retention and improves collagen synthesis and skin elasticity. This complex substance includes NRCO and Vitis Vinifera Extract.
Natural Roasted coffee oil (NRCO) – a combination of substances obtained by cold pressing roasted coffee beans. During mechanical extraction, caffeine is added to the oil. Caffeine is known to stimulate lipolysis – the process of eliminating fat stored in fat cells.
Vitis Vinifera Extract – made from grape marc by triglyceride extraction. Marc is the solid waste left over from pressing grapes into wine. Grape marc is rich in lipophilic phytonutrients such as beta carotene, lycopene, ellagic acid and resveratrol. It detoxifies the skin and improves collagen synthesis, skin elasticity, skin hydration and firmness (supports the production of hyaluronic acid). Hyaluronic acid is able to retain water in cells effectively and maintain the right level of skin hydration.
Lactil® – is a combination of effective moisturising substances that serves as an effective substitute for the natural moisturising factor (NMF) of human skin. Its hydro-regulatory effects help the skin maintain its natural moisture and protective barrier and prevent the formation of fine wrinkles and inflammation.
Apply daily in the morning and evening to the neck and décolleté areas. The natural silicone oil substitute in the cream leaves a pleasant feeling on the skin.
Result:
Décolleté and neck areas are hydrated. Wrinkles are reduced and new ones are prevented from forming. Improved tissue regeneration and increased deep skin hydration. It enhances the neck and décolleté areas, and the contours of the face appear well-defined. Reduced amount of fat cells in the neck area.
Hygienic packaging and application of àla Palla products:
We hygienically fill the products into inert containers and immediately install applicators to minimize the access of additional air. Press about 20 times before first use.
Store in a dry, cool and dark place to maintain quality. If necessary, clean and dry the applicator.
Warning: Avoid direct contact with eyes and mucous membranes. Keep away from children. Discontinue use if irritation occurs!
Shelf-life: Two years from the production date indicated on the packaging. Best used within six months of opening.
Beauty-aging
Moisturising
Firmer appearance
Improved skin compactness
Antistretch marks
Regenerative

customers FAVORITE NATURAL
BEAUTY PRODUCTS
SKINCARE BESTSELLERS