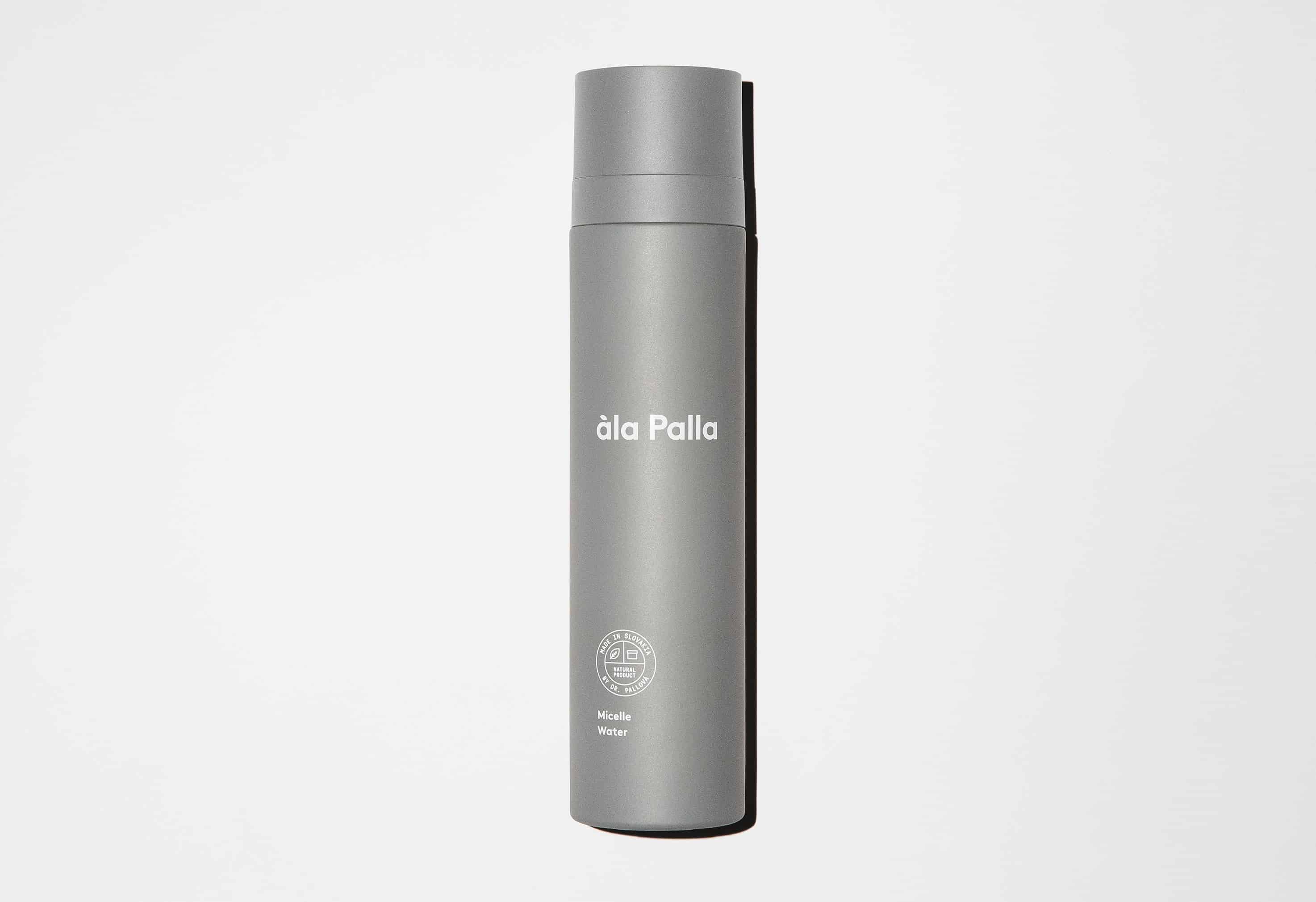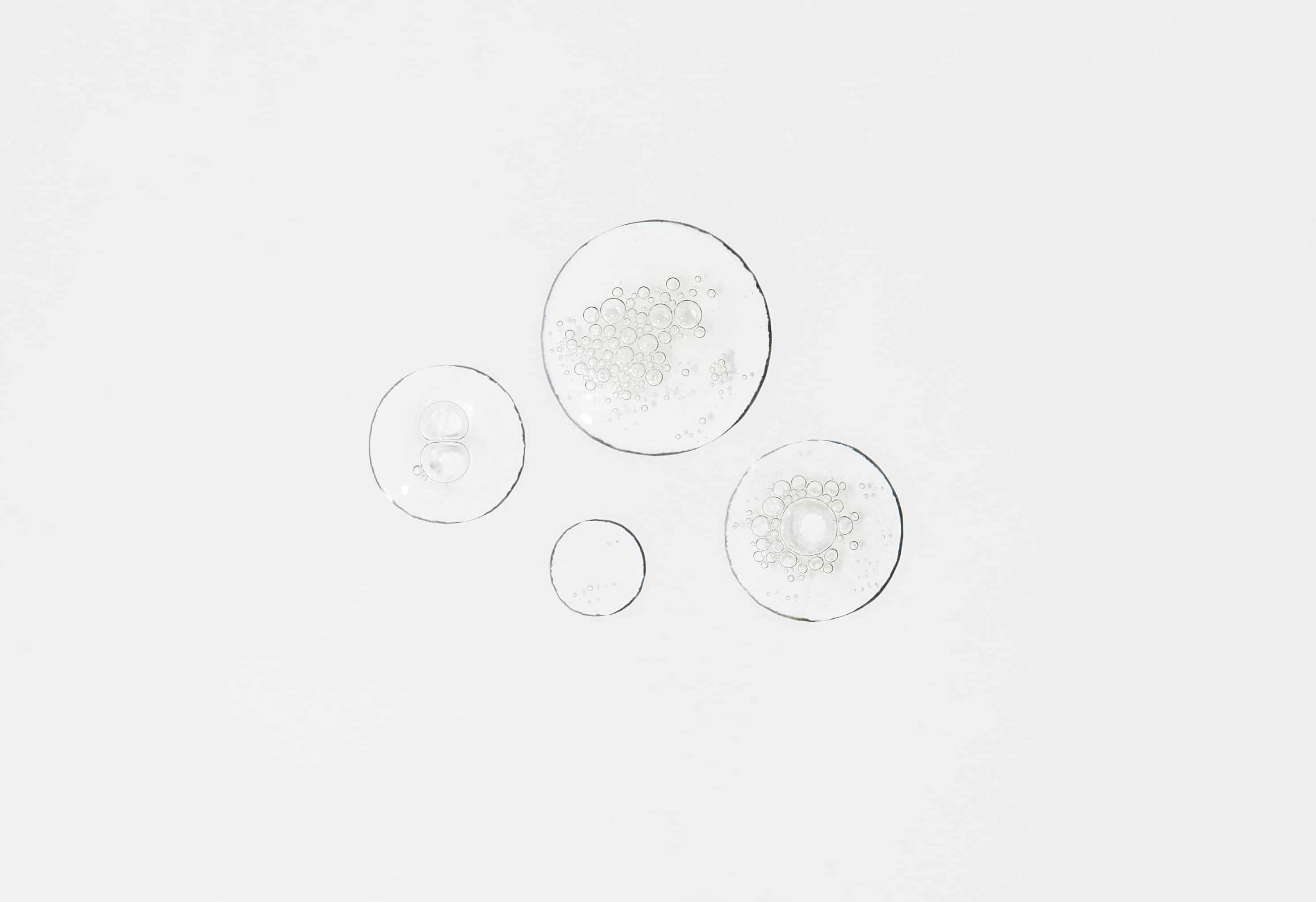 Micelle Water
An alcohol-free face wash with fine micelles from natural substances and liposomal vitamin C and vitamin E, great for removing make-up and impurities from all healthy skin types. Micellar water is enriched with two natural patented substances. Oxyforce® enhances the supply of molecular oxygen, supporting collagen production in the skin. Phytosolve® 8034 (a registered trademark of Lipoid company) with vitamin A has regenerative and anti-wrinkle effects.
Aqua, Glycerin, Retinyl Palmitate, Caprilyc/Capric Triglyceride, Lecithin, Tocopherol, Perfluorodecalin, Simmondsia Chinensis Seed Oil, Sucrose Palmitate, Glycosphingolipids, Xanthan Gum, Acacia Senegal Gum, Polyglyceryl-10 Laurate, Sodium Caproyl/Lauroyl Lactylate, Serenoa Serrulata Fruit Extract, Juniperus Communis Fruit Extract, Hamamelis Virginiana Leaf Extract, Schizandra Chinensis Fruit Extract, Polyglyceryl-3 Caprate, Magnesium Ascorbyl Phosphate, Alcohol, Dehydroacetic Acid, Polyaminopropyl Biguanide, Potassium Sorbate, Benzoic Acid, Etylhexylglycerin, Caprylyl/Capryl Glycosides, Sodium Cocoyl Glutamate, Polyglyceryl-5 Oleate, Glyceryl Caprylate, Sodium Lactate, Sodium PCA, Glycine, Fructose, Urea, Niacinamide, Inositol, Sodium Benzoate, Lactic Acid, Phenoxyethanol, Lonicera Caprifolium Flower Extract, Lonicera Japonica Flower Extract, Carbon Dioxide, Parfum, Citric Acid
Phytosolve® 8034 (a registered trademark of the Lipoid company) – this form of vitamin A used in our formula penetrates deeply to act on the deeper layers of skin. Vitamin A improves the look of dry and damaged skin, restores elasticity and firmness and reduces peeling. It has regenerative and anti-aging effects and helps prevent formation of wrinkles. It regenerates elastin and collagen and accelerates their production. The substance prevents the appearance of aging skin and formation of fine wrinkles. It acts at a cellular level and helps create new healthy skin cells. Enhanced supply of molecular oxygen boosts cellular energy levels, contributing to improved functioning and rejuvenation of cells. It supports natural production of collagen and reduces the depth of wrinkles and skin roughness. Enhanced oxygen supply also boosts collagen production.
Oxyforce® a skin revitalising solution that provides additional protection against the signs of aging. It enhances the supply of molecular oxygen to skin cells and increases cellular energy levels. Molecular oxygen can only reach the upper layers of the skin, but active ingredient Oxyforce® penetrates deeply into the skin. Molecular oxygen plays a key role in collagen production, therefore, the enhanced oxygen supply boosts natural collagen production. Oxyforce® also reduces the depth of wrinkles and skin roughness.
Rovisome® C – is a special patented ingredient containing encapsulated and stabilized vitamin C that provides a suitable delivery system for vitamin C into the skin's deeper layers for a more wholesome effect. It supplies energy to skin cells, increases the skin's radiance, protects the skin from free radicals and fights against premature aging.
Lactil® – is a combination of effective moisturising substances that serves as an effective substitute for the natural moisturising factor (NMF) of human skin. Its hydro-regulatory effects help the skin maintain its natural moisture and protective barrier and prevent the formation of fine wrinkles and inflammation.
Dermosoft® Decalact Sebum – a mixture of natural active ingredients to actively treat skin imperfections caused by multiple related factors, such as excessive sebum production, enlarged skin pores, bacterial proliferation, comedones or redness of the skin. It helps remove impurities from the skin without affecting the acidic skin barrier.
Shake well before use! Apply daily in the morning and evening using a cotton pad, without pressing. The àla Palla micellar technology attracts impurities by itself. We then recommend applying the àla Palla Serum and Cream.
Result:
Perfectly removed make-up, clean and fresh skin ready for extra care.
Hygienic packaging and application of àla Palla products:
We hygienically fill the products into inert containers and immediately install applicators to minimize the access of additional air. Press about 20 times before first use.
Store in a dry, cool and dark place to maintain quality. If necessary, clean and dry the applicator.
Warning: Avoid direct contact with eyes and mucous membranes. Keep away from children. Discontinue use if irritation occurs!
Shelf-life: Two years from the production date indicated on the packaging. Best used within six months of opening.
Cleansing
Protection
Antioxidation (Antioxidative Power)
Oxygenation
Moisturising
Sebum Control
Regenerative
customers FAVORITE NATURAL
BEAUTY PRODUCTS
SKINCARE BESTSELLERS