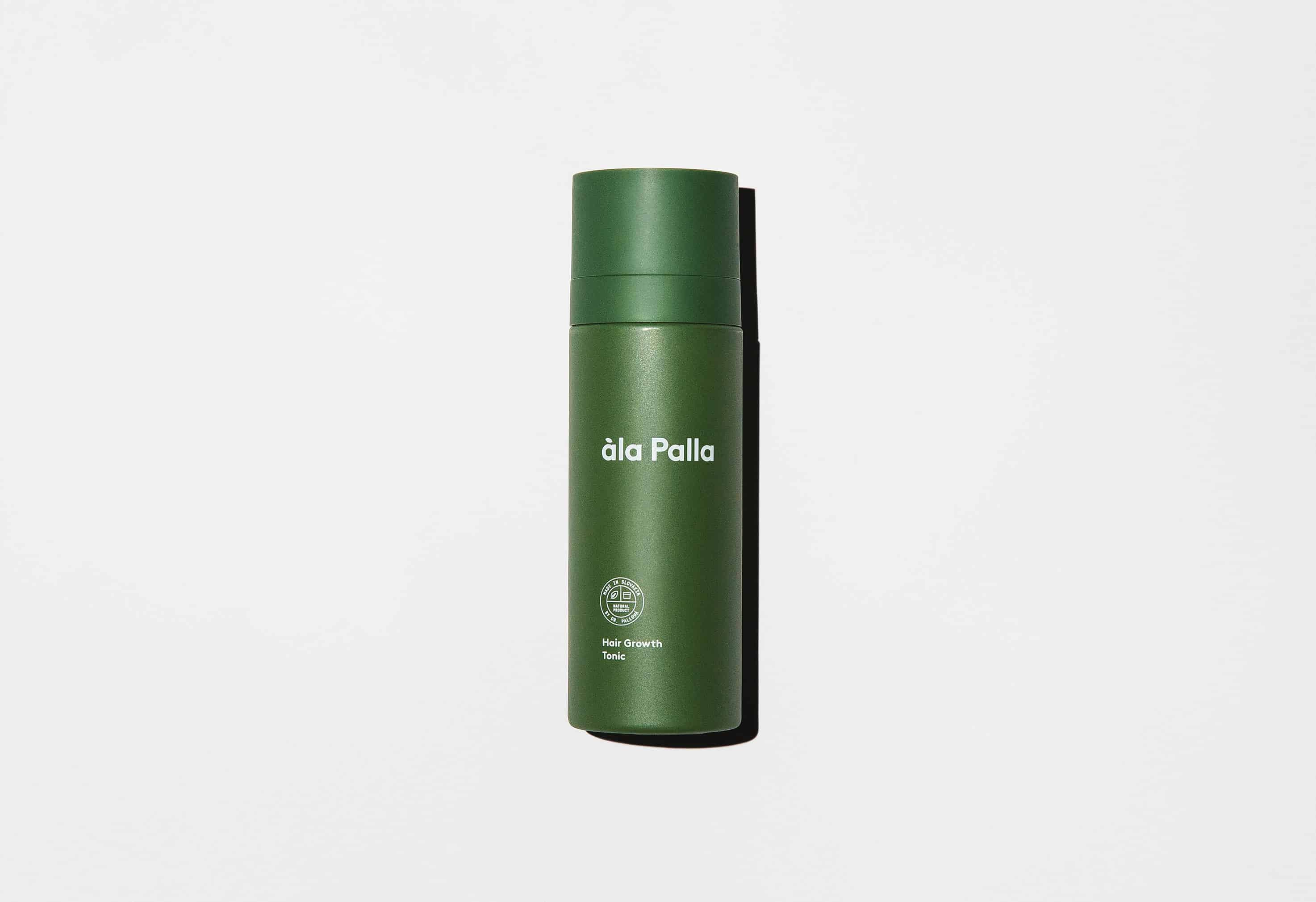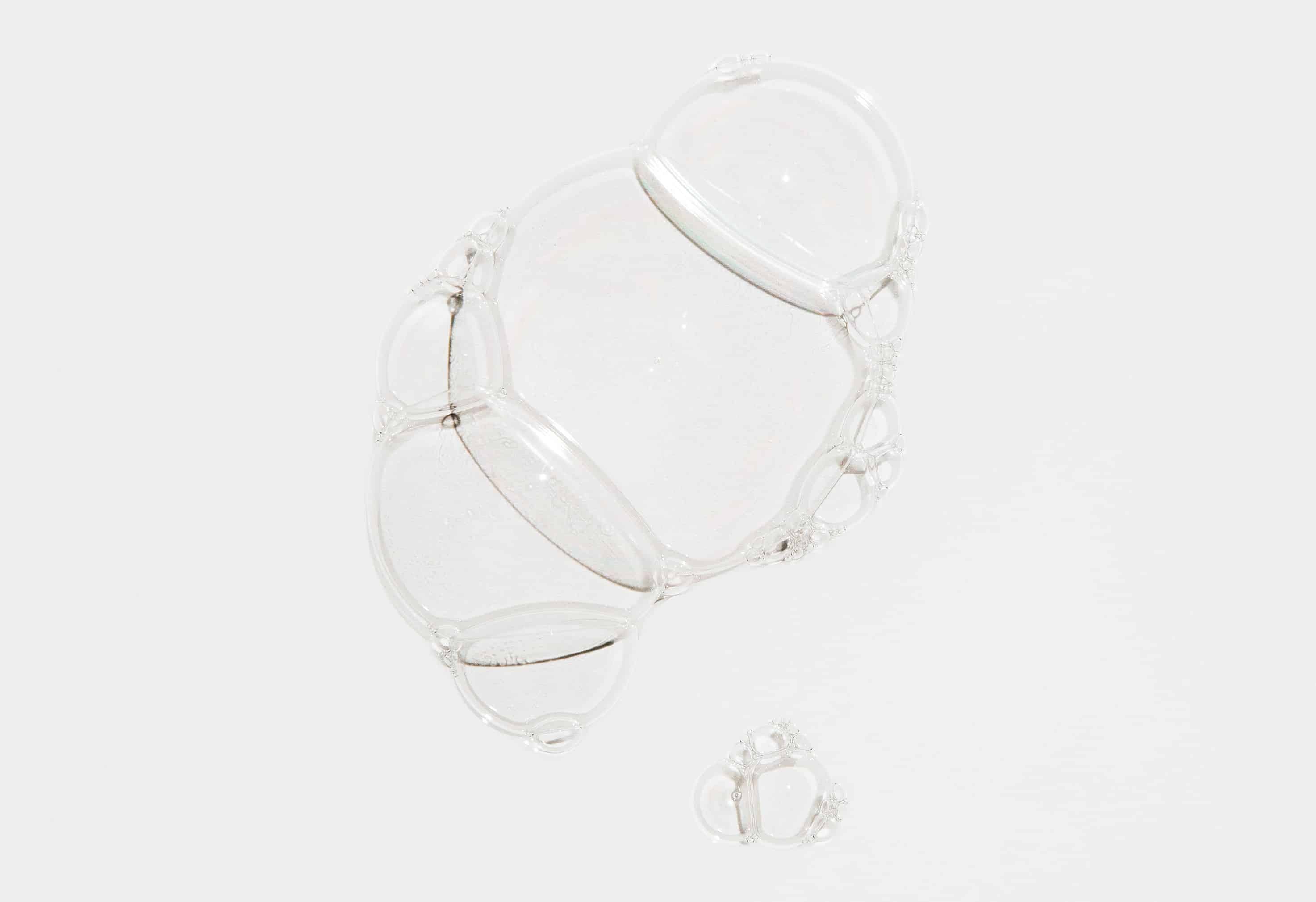 Hair Growth Tonic
Our rinse-free tonic to revitalise hair follicles is a real restart for your hair. An Adzuki bean stem cell extract (patented ingredient AKOSKY® Azuki) promotes cell activity in the hair root and positively affects hair growth and volume. Rice VNGR+® (a patented ingredient made of rice vinegar, chrysanthemum flower extract and He Shou Wu root) prevents hair loss. Panthenol gives the hair shine and protects it from breakage. Lactil® increases scalp hydration. The healthy look of your hair is also improved by liposomal forms of vitamins A and C, sea buckthorn, calendula and ginseng extracts.
Aqua, Caprylyl/Capryl Glucoside, Sodium Cocoyl Glutamate, Glyceryl Caprylate, Polyglyceryl-6 Oleate, Sodium Surfactin, Panthenol, Acetum/Polygonum Multiflorum Root Extract/Chrysanthemum Morifolium Flower Extract/Sodium Benzoate/Potassium Sorbate, Glycerin, Trifolium Pratense/Vigna Radiata Sprout Extact, Magnesium Ascorbyl Phosphate, Lecithin, Alcohol, Xanthan Gum, Phenoxyethanol, Benzoic Acid, Dehydroacetic Acid, Ethylhexylglycerin, Polyaminopropyl Biguanide, Sodium Hyaluronate, Benzyl Alcohol, Sodium Lactate, Sodium PCA, Glycine, Fructose, Urea, Niacinamide, Inositol, Lactic Acid, Lonicera Caprifolium Extract, Lonicera Japonica Extract, Carbon Dioxide, Sorbitan Caprylate, Propanediol, Parfum, Panax Ginseng Root Extract, Calendula Officinalis Flower Extract, Hippophae Rhammoide Extract, Retinyl Palmitate, Caprylic/Capric Triglyceride, Lecithin, Tocopherol, Cannabis Sativa Seed Oil, Argania Spinosa Kernel Oil, Citric Acid
AKOSKY® azuki – a patented natural active ingredient derived from Adzuki bean sprouts and red clover. The ingredients are derived from the sprouts which are one of the richest sources of active ingredients in nature. Sprouts are also a great source of nutrients (proteins, minerals and vitamins). Research has shown that this clinically tested active ingredient stimulates the growth of hair follicles. The ingredient benefits hair follicle cells both during the growth (anagen) phase and the resting (telogen) phase, thus contributing to a healthy hair growth.
Rice VNGR+® – a natural active ingredient made of wine, rice vinegar, chrysanthemum flower extract and He Shou Wu root tuber extract. Vinegar is a highly beneficial, multifunctional ingredient whose properties have been known for centuries. From times immemorial, "fermented alcohol" has had cosmetic, medicinal and nutritional uses. Vinegar benefits hair immensely. Vinegar-based substances adjust the pH and are therefore suitable for combatting damaged, greasy and frizzy hair. White chrysanthemum flowers come from an untouched Chinese mountain paradise. Chrysanthemums have been beneficial for a long time. In China and Japan, they have been used to prevent hair loss and greying. The polyphenolic compounds (quercetin, luteolin, apigenin) contained in these flowers have an antioxidant and therefore anti-aging effect. In China, He Shou Wu is considered a genuine hair elixir. Numerous legends say that the Chinese traditionally use it to support hair growth, darken hair, or preserve its natural colour. Modern research on this extract proves that it is effective against greying hair.
Phytosolve® 8034 (a registered trademark of the Lipoid company) – this form of vitamin A used in our formula penetrates deeply to act on the deeper layers of skin. Vitamin A improves the look of dry and damaged skin, restores elasticity and firmness and reduces peeling. It has regenerative and anti-aging effects and helps prevent formation of wrinkles. It regenerates elastin and collagen and accelerates their production. The substance prevents the appearance of aging skin and formation of fine wrinkles. It acts at a cellular level and helps create new healthy skin cells.
Lactil® – is a combination of effective moisturising substances that serves as an effective substitute for the natural moisturising factor (NMF) of human skin. Its hydro-regulatory effects help the skin maintain its natural moisture and protective barrier and prevent the formation of fine wrinkles and inflammation.
Panthenol – is derived from pantothenic acid. This ingredient is naturally found in plants and is a form of vitamin B5. It has anti-inflammatory, antibacterial and calming effects. It improves skin hydration (softens the skin, leaves it smooth and restores its natural balance), reduces skin itching and accelerates healing of epidermal wounds (burns, insect bites). It is also used in medicines designed to treat acne and skin blemishes.
Rovisome® C – is a special patented ingredient containing encapsulated and stabilized vitamin C that provides a suitable delivery system for vitamin C into the skin's deeper layers for a more wholesome effect. It supplies energy to skin cells, increases the skin's radiance, protects the skin from free radicals and fights against premature aging.
Apply every morning and evening by gently massaging into the scalp. The active ingredients of the tonic can leave a fine film on the hair. For the best result, apply in the evening, leave overnight and wash out in the morning.
Result:
Clinical studies of Adzuki bean extract stem cells have shown an increase in hair density and hair follicle activity in probands after 28 days of use. Hair becomes visibly thicker and healthier.
Hygienic packaging and application of àla Palla products:
We hygienically fill the products into inert containers and immediately install applicators to minimize the access of additional air. Press about 20 times before first use.
Store in a dry, cool and dark place to maintain quality. If necessary, clean and dry the applicator.
Warning: Avoid direct contact with eyes and mucous membranes. Keep away from children. Discontinue use if irritation occurs!

Shelf-life: Two years from the production date indicated on the packaging. Best used within six months of opening.
Hair-growth
Hair-density
Hair-shine
Hair-refresh
Restores hair cycle
customers FAVORITE NATURAL
BEAUTY PRODUCTS
SKINCARE BESTSELLERS