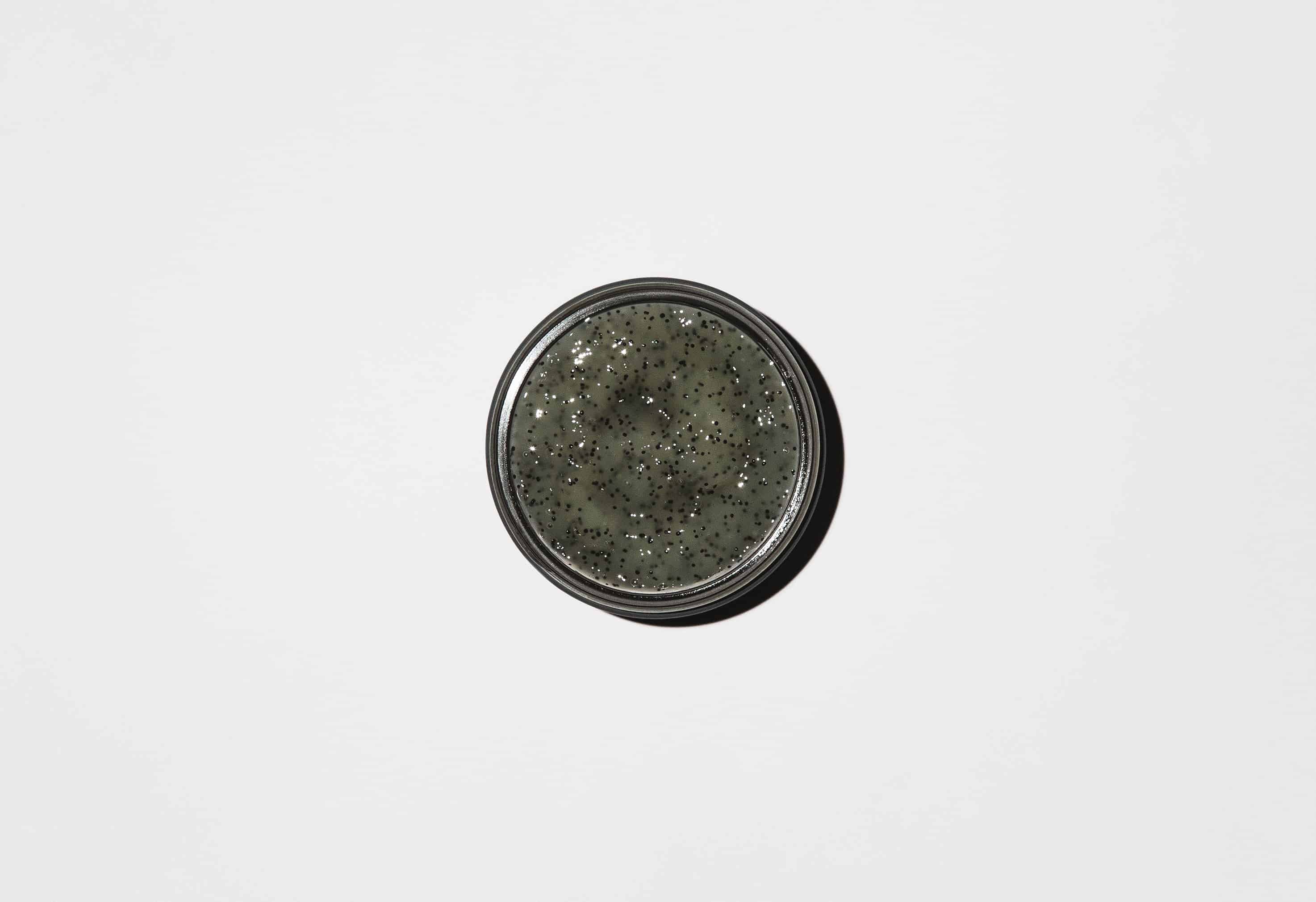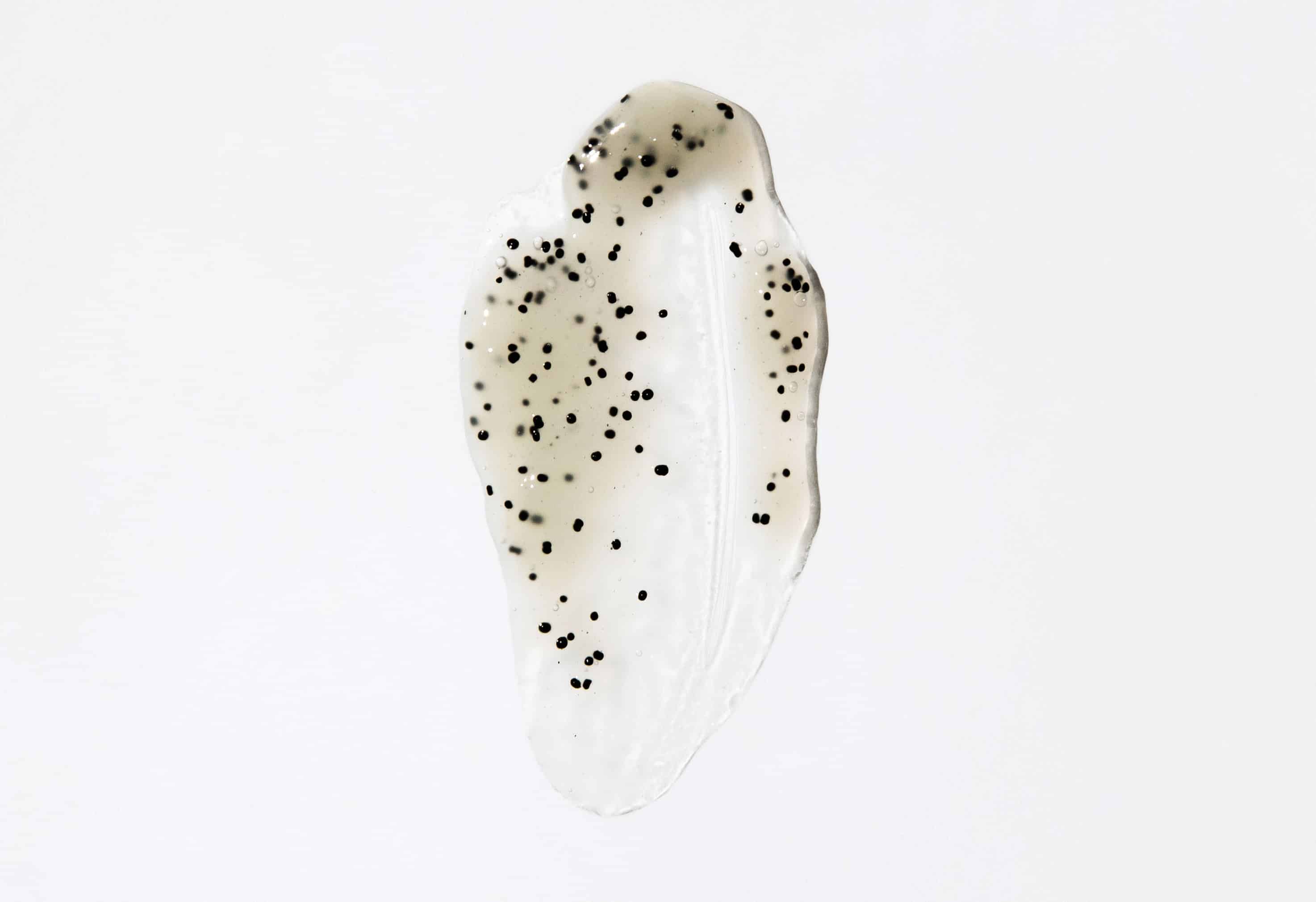 Detoxifying Body Gel
A gel containing activated carbon and natural substance NoctureShapeTM, obtained from planktonic microorganisms found in clear waters off the Spanish coast, which protects the skin from harmful substances and prevents inflammatory processes. Activated carbon absorbs and neutralizes impurities, regulates the amount of sebum, cleanses skin pores and improves the overall appearance of the skin.
Skin prone to cellulite
Dehydrated skin
Skin that appears old and weak
Inflammatory skin
Combination and oily skin
Aqua, Glycerin, Urea, Xanthan Gum, Acacia Senegal Gum, Hamamelis Virginiana Leaf Extract, Schizandra Chinensis Fruit Extract, Rosmarinus Officinalis Leaf Oil, Lavandula Angustifolia Oil, Mentha Piperita Oil, Equisetum Arvense Extract, Arctium Lappa Root Extract, Hippophae Rhamnoides Extract, Charcoal Powder, Mannitol, Cellulose, CI 77499, Caprylic/Capric Triglyceride, Hydroxypropyl Methylcellulose, Propanediol, Disodium Phosphate, Plankton Extract, Sodium Phosphate, Glyceryl Caprylate, Caprylyl/Capryl Glucoside, Sodium Cocoyl Glutamate, Glyceryl Caprylate, Polyglyceryl-6 Oleate, Sodium Surfactin, Sodium Lactate, Sodium PCA, Glycine, Fructose, Niacinamide, Inositol, Sodium Benzoate, Lactic Acid, Polyglyceryl-10 Laurate, Sodium Caproyl/Lauroyl Lactylate, Serenoa Serrulata Fruit Extract, Juniperus Communis Fruit Extract, Lonicera Caprifolium Flower Extract, Lonicera Japonica Flower Extract, Carbon Dioxide, Citric Acid
LipobeadTM Detox with activated charcoal – activated charcoal microcapsules prepared by patented technology for effective detox. The skin is exposed daily to impurities, heavy metals and other environmental toxins which accumulate in the sebum. If not removed regularly, they can cause inflammation, discolouration or premature aging of the skin. Effective activated charcoal helps absorb and neutralize not only these risk factors but also excess sebum, keeping the skin clean and radiant. LipobeadTM is coated with vegetable cellulose and contains activated charcoal and other active ingredients. Charcoal porosity is increased greatly by oxygen, so each gram has an absorption surface for detoxification of up to 890 m². LipobeadTM is extremely attractive in texture, effect and appearance. As the gel is spread, discolouration indicates a dust-free release and activation of the LipobeadTM  content on the skin.
Dermosoft® Decalact Sebum – a mixture of natural active ingredients to actively treat skin imperfections caused by multiple related factors, such as excessive sebum production, enlarged skin pores, bacterial proliferation, comedones or redness of the skin. It helps remove impurities from the skin without affecting the acidic skin barrier.
NocturshapeTM – a natural active ingredient, an exopolysaccharide obtained biotechnologically from the planktonic microorganisms Halomans sp. which live along the Spanish coast. It uses a biological rhythm and targets nocturnin which is involved in adipogenesis and the process of lipid storage in fat cells. It helps shape the body, has a slimming and firming effect, reduces cellulite and improves the overall appearance of the skin.
Lactil® – helps moisturize and hydrate the skin. It has antioxidant properties and increases the effect of other substances. It improves the protective barrier of the skin, allowing the skin to better retain water and become more elastic. It helps reduce fine lines and wrinkles. It helps treat acne and successfully fight skin aging.
Apply once a week to a cleansed body skin.
Result:
NocturshapeTM – increases skin firmness by 23%. Improves the overall appearance of the skin and balances skin tone.
Application and dosage:
Our products come in glass containers covered by a plastic lid to prevent oxidation. The plastic lid with a seal prevents the air from entering before first opening. After opening, we recommend using a clean cosmetic applicator, or you may apply the gel directly with your fingers, but this poses the greatest risk of contamination.


Store in a dry, cool and dark place to maintain quality.
Warning: Avoid direct contact with eyes and mucous membranes. Keep away from children. Discontinue use if irritation occurs!
Shelf-life: Two years from the production date indicated on the packaging. Best used within six months of opening.
Detoxifying
Slimming effect
Skin firmness
Anticellulite
customers FAVORITE NATURAL
BEAUTY PRODUCTS
SKINCARE BESTSELLERS